30K Flips In Your Own Backyard
How To Buy Properties For Pennies On The Dollar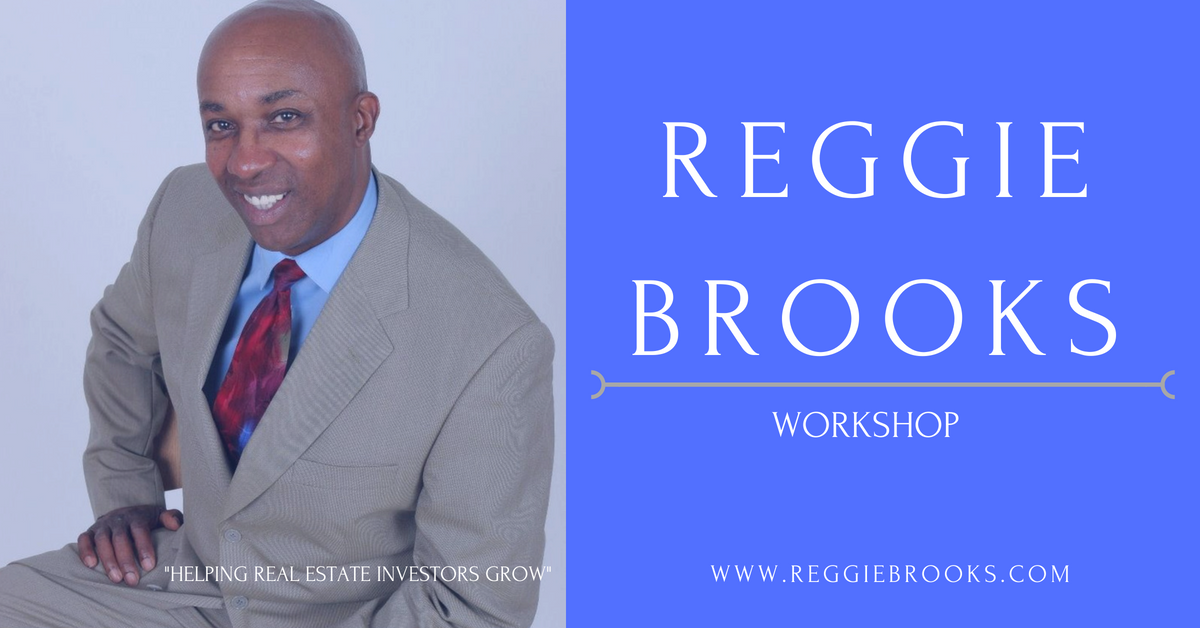 Reggie Brooks is an International Speaker and Author and has developed a unique niche that makes large profits in real estate year after year. And it doesn't matter what direction the market is moving in, Vacant/Distressed Properties has been, and still is the real estate investor's competitive edge. Why? Because there are large profits and not much competition.
Reggie will reveal some of his greatest strategies on how to find those profitable vacant/distressed properties, how to find the owners, how to get the owners chasing you to sell you their properties. And Reggie's going to show you how to do it with no money, no credit and no job.
 Here's some of what Reggie's going to cover:
How to make big profits using a unique niche in the marketplace – Vacant/Distressed Properties
How to invest with no cash
How to invest with no credit
Insider secrets that the professional investors use to turn $15,000 profits into $50,000 profits and more
Hot new tips and insights that the professionals use to find profitable deals – Even in today's market
Hidden cash producing secrets that even so-called smart investors don't know
How to uncover hidden value in properties that most seasoned investors overlook
How to profit from properties that most investors consider worthless
How to write your contracts to maximize your profit
How to use creative financing to fund your deals
And Much, Much more!!
Key in on the hot new tips and insights into how the professionals find deals in today's market!
For help call (323) 702-0424

Event Details